Sunday Roast Lunches are now available at the Oak Tree Tea Room
There are many great reasons to visit Hetland Garden Centre, and the Oak Tree Tea Room is just one. We have launched our exciting new season menu, including Sunday Roast Lunches, and a new dog-friendly section of the tearoom where four-legged friends are welcome.
Oak Tree Tea Room kitchen supervisor Stacey Macintyre has refreshed the Oak Tree menu with the addition of some new taste sensations and the return of delicious Sunday Roasts.
Diners can choose from succulent roast beef, pork or turkey and sides of crunchy roast potatoes, mash, veg and Yorkshire pudding. And what Sunday roast is complete without delicious gravy? At just £9.95 it's expected to be busy, and there's no need to book, so it's first come first served every Sunday from 11.30am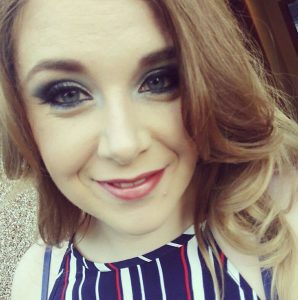 Stacey has more than thirteen years' experience in catering and has worked in the Oak Tree Tea Room for 18 months, starting as an assistant cook before progressing to kitchen supervisor.
"My passion for cooking started at home with my mum, who taught me nearly everything I know. She's a great cook and we've worked together often over the years. Her love for cooking wholesome great-tasting food has rubbed off on me and I've carried that over into my work here at Oak Tree.
There's a combination of old and new on offer at the Oak Tree:
"Although we've added some new items on the menu, we've kept the old favorites too. We just think our new menu will have wider appeal including a new burger range including veggie burger, curry of the day, sweet and sour chicken – and diners can choose rice, chips of the ever-popular 'half and half' and our weekly specials board with something old and new"
Stacey continued:"We'll still continue to offer our great range of homemade scones including cheese, fruit, plain, cherry & white chocolate, and good old treacle, with choices changing daily. We're looking forward to seeing regular customers as well as new faces, and of course, dogs are welcome too in our new dog-friendly tearoom seating area"